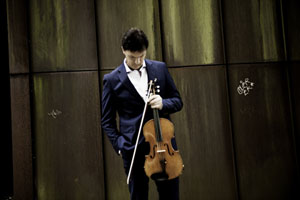 April 2 - 7, 2018
Master class at the starnberg days of music
Munich International School (MIS)
Schloss Buchhof
82319 StarnberG / GERMANY

Official webpage and application
1. How to apply:
Please ensure that all documents are received in due time. This includes the following:

Completed application form
links to videos or recordings
a photo for the Festival Pass
payment of the registration fee
Important: Without meaningful recordings (videos), it is difficult for the professors to make a selection. You could place your videos as "private" on YouTube, so they are not publicly visible.
2. Deadlines (not yet confirmed):
Registration deadline: March 15th, 2017
Decision of your participation not later than: March 20th, 2017
Payment of course fees (active participation):
Payment must be received by March 27th, 2017
3. Fees (not yet confirmed):
Registration fee: 120 €
Course fee: € 300
Passive participation: € 80
After paying this amout, music students and music lovers can participate passively at the Master Classes and thus follow each lesson during the days of the Classes.
Cancellation: if you cancel the course after March 20th no refund is possible.


4. The course fee includes:
4 lessons given by your professor

Daily orchestra rehearsal with the conductor
(only for violin students)

Lecture about violin construction

Passive participation at all courses of the Festival

More infos at
http://starnbergermusiktage.de/meisterkurse_terms-and-conditions.php